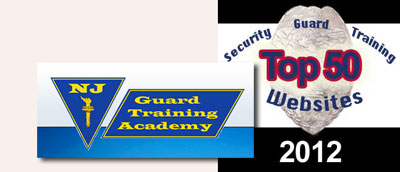 Category Winner: Best Security Guard Training Site for  Firearms Training (1st place)
The New Jersey Training Guard Academy is a welcome addition to the Top 50 Security Guard Training Sites of 2012. They cater to both the security guard employer and the academy graduates seeking employment. In fact, you'll find a lot of employment resources and opportunities for security officers.
If you're in New Jersey, then you need what is called SORA training. NJGuardTraining.com officers complete SORA certification. Not only that, when your training phase is completed, you will be assigned a SORA coordinator to help you choose between offered career opportunities.
They have two FAQ sections, one on SORA training, and a complete page of questions about recertification.
On this site, you'll find firearms training, CPR, and a lot more.
Connect with them on Facebook or on Twitter: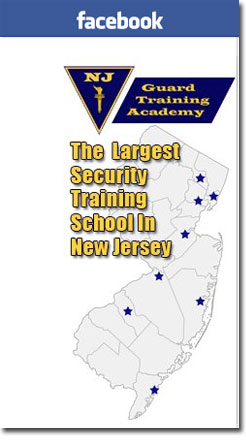 [headline_tahoma_large_centered color="#000000″]Check out the other Top 50 Security Guard Training Sites[/headline_tahoma_large_centered]