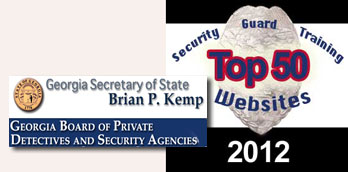 This is one of those sites that offers more than just security guard information. Still, if you narrow your search to private detectives and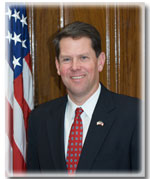 security guards, you'll find a lot of information, here.
I especially like that this site posts the number of active licenses in each category, in the state of Georgia. It's always advisable to know the amount of competition that you have in any given sub niche. (By the way, competition can be a good thing. Really.)
This site is based out of Atlanta, Georgia. It features the Secretary of State, Brian P. Kemp.  =>
This agency is devoted to protecting your legal and property rights, and as such they include
information on security guards and private detectives.
http://www.sos.ga.gov/plb/detective/
[headline_tahoma_large_centered color="#000000″]Check out the other Top 50 Security Guard Training Sites[/headline_tahoma_large_centered]