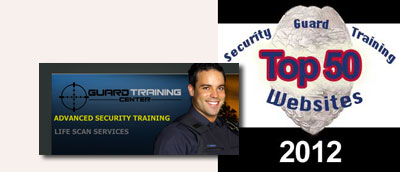 Category Winner: Best Security Guard Training Site for  BEGINNERS (2nd place)
GuardTrainingCenter.com just has a good feel about it. It's a nice, tight site. Although not too crazy about floating video people presenting and pitching, I can overlook that because of the rest of the clean layout. And my disdain for these canned presenters is an admitted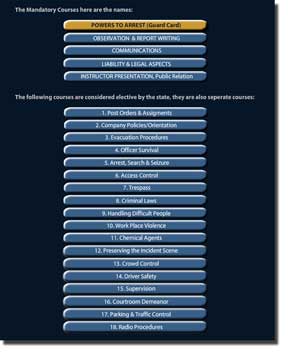 personal bias.
There certification is specific to California, and they provide training in the southern part of the state. Still, we think everyone should take a look at their website.
It offers videos, articles, course schedules and outlines, and a variety of other resources.
You know you have a good resource when navigation is easy, and the site seems simple. Then, as you delve deeper into its pages, you find more and more information.
GuardTrainingCenter.com is such a resource.
Congratulations to them for being a fine representation of the Top 50 Security Guard Training online resources.
May they continue to grow and prosper.
[headline_tahoma_large_centered color="#000000″]Check out the other Top 50 Security Guard Training Sites[/headline_tahoma_large_centered]