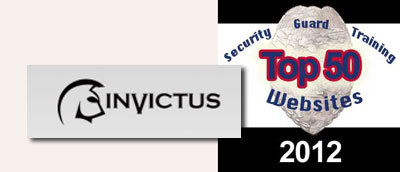 For Florida Security Guard Training, check out Invictus. These guys know all about Class D, security licenses for the state of Florida. After earning your Class D license, you can also obtain your Class G (armed) license through Invictus Security Services.
Scroll down the page to find direct links to applications, manuals, course outlines, and more.
What's unique about this company is that they also delve into personal protection … a niche that is now offering a lot of employment opportunities. Maybe their personal protection expertise stems from the fact that their trainers come from a military background.
If you want a company that will teach you the ins and outs of true customer service, then look to Invictus. They really do put the customer first, and they'll teach you how to develop a similar focus. (This is what will distinguish you from the minimum-wage earners.)
Invictus is owned and operated by two men, Patrick Miller and Phil Noblin. These two Marine, Combat Veterans bring their expertise to all facets of their company. Their involvement in organizations, both security oriented and charitable, keep them current on the needs in their industry.
Go explore Invictus Security; there is more than meets the eye!
[headline_tahoma_large_centered color="#000000″]Check out the other Top 50 Security Guard Training Sites[/headline_tahoma_large_centered]