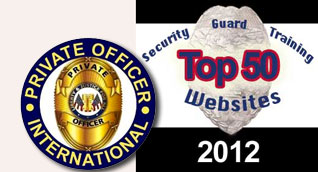 Category Winner: Most Inspirational Security Guard Training Site (1st place)
In the world of  magic, people like Lee Asher work at elevating the art as a whole. In martial arts, my job is to make the discussions more practical … for all higher-level defense. Private Officer International has a goal of bringing more professionalism to the entire Security Guard Profession.
Intrigued?
Maybe you knew of them in the past as the National Association of Private Officers (Great Blog and News). Same owner, more "efficient" name.
Their CEO, Rick McCann, offers some of the best breaking news in the industry. And when they mean breaking, they really mean breaking. This company boasts news monitoring to the tune of 24 hours a day, 365 days a year. I'm impressed.
Also of note is their awards program. If you are already in the industry, then you should definitely check out this page. You owe it to your peers.
Look in the near future for their Private Officer TV show. No kidding.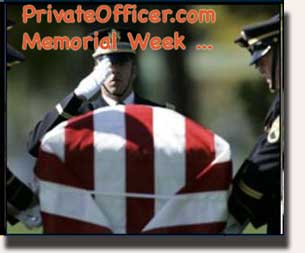 These folk have sponsored a Private Officer Memorial week, they have a members only section, they have a network of three web sites, online radio shows … and more.
It's definitely worth surfing this site.
We welcome Private Officer International onto the list of Top 50 Security Guard Training Sites of 2012.
Congrats to Rick McCann.
For your convenience, here are some relevant links:
Follow Private Officer International on Twitter
Join PrivateOfficer.com on Facebook
[headline_tahoma_large_centered color="#000000″]Check out the other Top 50 Security Guard Training Sites[/headline_tahoma_large_centered]